Prices and reservations
The price is € 85,- per person a night, including breakfast. Following nights are € 80,-p.n. For 2 persons it's €100,- for the first night, following nights €90,-
You can check-in from 16.30 hour. On the day of departure you can use the room until 11.30 hour.
You can make a reservation by calling me telphonenumber 0031645398837 or by sending an email-message on the site.
We will contact you as soon as possible.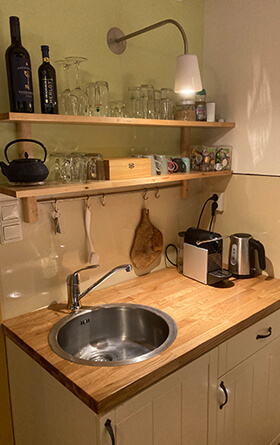 Kitchenette with coffee, tea, alcohol and sodas.